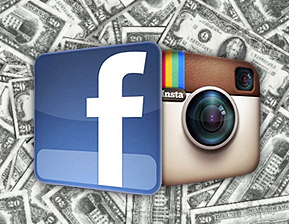 I'm pretty new to Instagram.  Not that I hadn't heard of it, but since it just became available for Android phones this month, I haven't had a lot of opportunity to play with it yet.  But I think that's about to change.
By now, you've probably heard that Facebook acquired Instagram this week.  And how much did they pay for the little photo sharing startup with no revenue generation?
One billion dollars.
Why?  Well, there is a lot of speculation.  And there are a lot of opinions about whether it was worth it. Personally, I am firmly in the camp that it was a fantastic decision; as this article points out, Facebook's future is all about photos and user engagement.
The same can be said of the future of brands.  Brands that create content and engage with people will continue to rule.  Whether or not you agree, one thing is for sure, this acquisition means that brands will have to adjust.  Timelines will need to be stronger and mobile ads may need a new strategy.
What do you think?  Do you think it was a smart purchase?  How will this affect brands?
Now that you've caught up on the biggest news of the week, here are some more stories you don't want to miss.