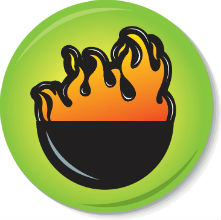 To me, Memorial Day weekend is like a kickoff for the summer.
The calendar says there is nearly another month of Spring, but the weather is getting warm, gas grills are fired up, and baseball has started. So, I'm pretty sure the calendar is wrong on this one – it's officially summer.
Here at customedialabs, we have been kicking off a lot more than just summer.
For one, what do you think of the new blog layout?  Nice, huh?  It's just the beginning of some upcoming blog updates we're working on.
In the meantime, it seems like new projects are getting started every day.  For new clients and long-time partners, we have a lot of work coming up.   We're excited to begin this new season of growth and improvement!
Before we move forward, let's take a look back at some of our favorite recent news stories.