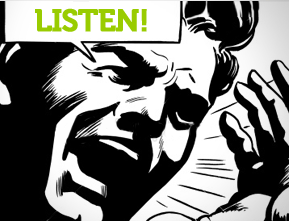 We've had a recurring theme in a few of our recent client meetings.  They have done something new and are excited to tell the world!  Now!  They want to shout it from a mountain top! It's time to get this message "out there"!
We understand the excitement.  Their new company/product/partnership is really awesome!
But a lot of times, we advise them to wait a minute.
Shouting it from a mountain top only guarantees one thing: a sore throat.  It's important to make sure their message is the right one, and that the right audience is going to hear it, through the right medium.
It can be tough to slow down when you are excited about something new.  But we promise – spreading your message the right way is always the best way.
And now for this week's link party!