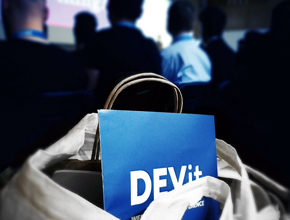 The DEVit conference is a big event organized in Thessaloniki, Greece every year and is a must for all developers and professionals that are involved in 360° development focusing on Frontend, Backend, DevOps and Mobile.
The Annual DEVit Conference for 2016 was held on May 20th and customedialabs was there to learn about the latest trends, meet and discuss with experts, evangelists and masterminds. It was well attended, which is not surprising considering the lineup of speakers; young professionals from all over the world, ready to share their passion and expertise.
Some DEVit highlights
Among many tracks the ones that caught our attention were:
Also, Soledad Penades from Mozilla, presented a better and more efficient way to capture, play, alter and encode video and audio streams, without using servers or plugins.
Etienne Margraff from Microsoft, showed great examples of efficient debugging, using open source tools to remotely debug websites and processes.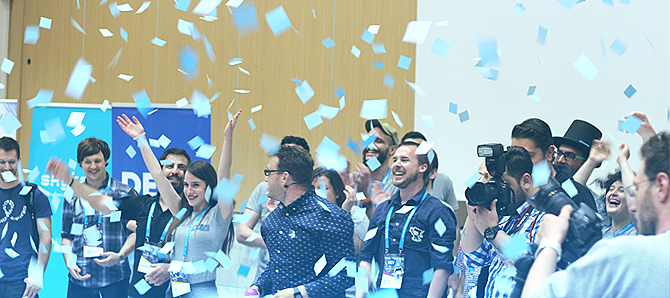 It was a great experience to be among talented and motivated people like us. We all share the same passion to achieve and learn more. Conferences are what you make of them. The key point is to take responsibility for getting value from the experience so that you gather knowledge, grow, and become a better professional.
We thank Christos Bacharakis for the photos provided.