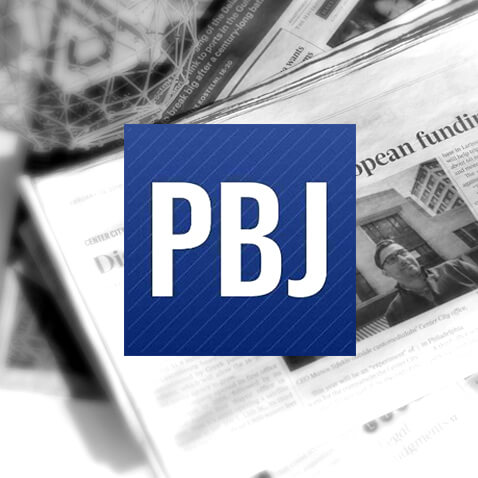 Digital Transformation Agency Gets European Funding
Philadelphia Business Journal, February 2016
A local digital transformation agency received funding from an offshore investor that will allow the agency to commercialize its proprietary software for the events and sales markets.

Wayne-based customedialabs secured $1.4 million in funding from the Luxembourg-based Elikonos Fund, administered by Greek partner First Athens, which will allow the 16-year-old media agency to grow.

The company opened its first office in Greece in 2001, followed by its 3,500-square-foot Wayne office in 2010. Now it's amid opening a satellite location at 107-109 S. 13th St., its third office overall, in about 1,800 square feet of space.

The goal is to move into the space by April, founder and CEO Manos Sifakis said. This year will be an "experiment" of sorts for the company in the Center City market, Sifakis said. If, by the end of the year, it proves successful, the company will begin searching for a bigger space in Philadelphia.

A third office is just part of the company's growth plan. customedialabs has 20 employees at its Wayne headquarters and 40 in its base in Larissa, Greece; the investment will help triple its workforce, leading to about 60 new positions in Philadelphia and more than 50 new jobs in Greece.

The company's growth is working against a three-year model, Sifakis said. "The real story starts now," he added. Sifakis said the goal is to increase the company's revenue sixfold and increase its workforce after that three-year timeframe, or 2018.

The $1.4 million investment will also support the commercialization of the company's products and agency services, particularly its proprietary "momencio" platform. With momencio, customedialabs hopes to shake up the customer relationship management (CRM) category.

Beneficial for B2B and B2C companies, Sifakis said, momencio "lets salespeople not waste energy in reaching out to people not interested" with the company's business and offerings by monitoring brand engagement in order to amplify sales efforts.
Λάρισα 4 Δεκεμβρίου 2015
Η Customedialabs AE ανακοινώνει τη λήψη χρηματοδότησης ύψους € 1,300,000 από το επενδυτικό ταμείο Elikonos Jeremie SCA Sicar. Η χρηματοδότηση αυτή θα συνδράμει στην περαιτέρω ανάπτυξη της εταιρείας στην Ελληνική, την Ευρωπαϊκή αλλά και στην Αμερικάνικη αγορά.
H Elikonos Jeremie SCA Sicar αντλεί τους πόρους της από τo Ευρωπαϊκό Ταμείο Επενδύσεων, στα πλαίσια του προγράμματος JEREMIE, καθώς και από ιδιώτες επενδυτές για τη χρηματοδότηση εταιρειών που ειδικεύονται στις καινοτόμες τεχνολογίες, δίνοντας προτεραιότητα σε επιχειρήσεις οι οποίες δύναται να αναπτυχθούν με γρήγορους ρυθμούς τόσο στη χώρα που ήδη δραστηριοποιούνται όσο και σε αγορές του εξωτερικού.
Η Ευρωπαϊκή Πρωτοβουλία JEREMIE πραγματοποιείται στο πλαίσιο του ΕΠ Ανταγωνιστικότητα και Επιχειρηματικότητα, του ΕΠ Ψηφιακή Σύγκλιση και των ΠΕΠ Μακεδονίας-Θράκης, Κρήτης και Νήσων Αιγαίου, Θεσσαλίας – Στερεάς Ελλάδας – Ηπείρου και Αττικής, με την συγχρηματοδότηση της Ελλάδας και της Ευρωπαϊκής Ένωσης.
Η Elikonos φαίνεται, επίσης, να δίνει ιδιαίτερη έμφαση στο ανθρώπινο δυναμικό και στις προοπτικές κλιμακωτής αλλά σταθερής ανάπτυξης ως παράγοντα επιλογής της χρηματοδοτούμενης επιχείρησης.